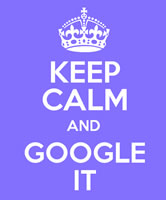 Whether refreshing an exisiting media list or starting from scratch, it's important to keep your list of targets focused. Mass mailing a list of ten thousand reporters always leads to more harm than good. Doing a bit of research on reporters and journalists up front will save time in the long-run and go a long way in safeguarding a company's reputation.
Here are a few simple steps to get your media list research off to a good start:
Check out which publications are talking about the competition.

If a top competitor is often mentioned by certain publications or journalists, you probably want to be part of that conversation. Look at competitors' news clips and evaluate each author to make sure they are actively covering the topic(s) relevant to your business. Skip those reporters who may have done a one-off story, but doesn't cover that "beat" regularly.

Search keywords via Google News.

While far from comprehensive, Google News is an accessible tool to get a sense of who covers topics most relevant to your PR goals. If you're in the cloud software business, for instance, you may want to search "cloud trends" or "SaaS" and take note of the publications and/or authors producing top results. The more specific the search term, the more niche the results will be.

Start with the publication.

If your goal is to get the most eyeballs, you may be looking for a hit in a publication like Techcrunch or Mashable. If you know what your customers or stakeholders are reading, skim those publication and look for relevant stories. Do they cover product news, customer case studies or market trend pieces? If you have timely anecdotes or a fresh perspective, look for the relevant editor on the team page. Even if they don't list direct email addresses, try googling the standard email formats before sending an email to the general inbox (e.g. "first.last@example.com").
Once you have a list of vetted media targets (think 25 or so), keep notes on relevant coverage and lessons learned from any interactions. If your commmunication is thoughtful and targeted, reporters will be more responsive. With some due dillegence, you'll be well on your way to building profitable relationships, with a focused set of influential journalists.